WELCOME TO THE FAUCHER AND FOUCHER'S ASSOCIATION
(CHÂTEAUVERT, SAINT-MAURICE)
Since its debut in january 2000, the Association is proud to welcome all the bearer of the name Faucher, Foucher (descendants of Jean Foucher) and also the Châteauvert and St-Maurice (descendants of Leonard Faucher). Our motto "Together more stronger" bring's us together!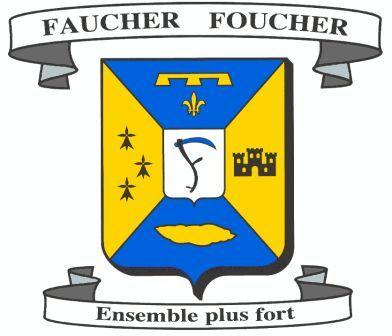 In this website, you will find informations on the Association history, informations on the differents ancestors related to our great family, informations on how to understand genealogy and wich software you could use, etc ... and links to other websites that could eventually help you in your personnal research or just to know more on others Faucher that have their own websites.
Welcome on the Faucher and Foucher Association website!

---
The next meeting of the Association will be held on August 28, 2011, at L'Assomption.